Computer and Network Hardware
Computer and Network Hardware
We have broad experience with many different brands of PC hardware and network equipment. When it comes to network equipment, we have worked with everything from Allied Telesis, HP, Apple, Cisco, NetGear, Asus, ZyXEL, TP-Link and many others. When it comes to PC hardware, we have worked with most of the regular brands available, but we do have certain brands we recommend above others.
The list below consists of equipment we both can offer and which we have good experiences with. (We can also order most other brands, of course. But we will, escpecially when it comes to network gear, recommend the equipment where we have more knowledge and experience.)
PC/Server
When it comes to PC server hardware, we mainly recommend Supermicro, alternately Dell or Lenovo.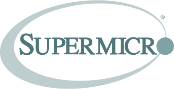 Network Hardware
Of networking equipment we vil especially recommend MikroTik, they offer lots of value for money and the devices and the software is very flexible/versatile. Gear like Cisco, Allied Telesis and others also perform well, and are stable (but they are also in a different price range). Ubiquity is also good, and can litt seem easier to configure for beginners, compared to MikroTik RouterOS.
Other stuff
Cables
Converters
PSU's
etc.
We can are able to obtain most kinds of things through our distributors.